Monkey Mia on the Coral Coast, has been made world-renowned for its daily visits by the friendly bottlenose dolphins that come in for feeds at different times throughout each day. Located on the northern tip of the Peron Peninsula near Denham, Monkey Mia has so much to offer on top of the famous attractions of the dolphins. It is a holiday destination that is perfect for all travellers, from backpackers, families, business people, and couples who are all looking for that unique travelling experience to remember.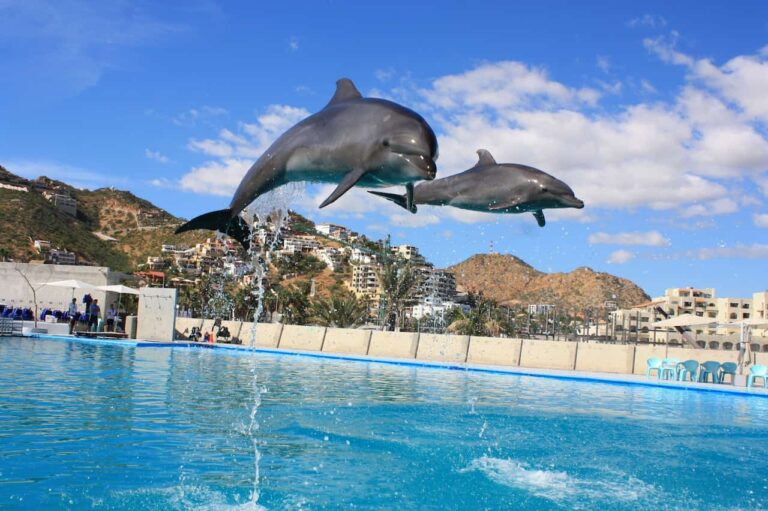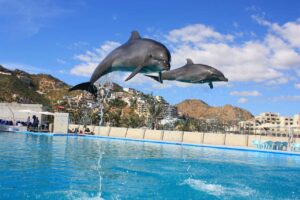 People from all over the world come to Monkey Mia for the famous attractions of the Bottlenose Dolphins that come in for their daily feeds. They swim right up to shore and if you are lucky enough you might get picked out of the crowd to come and hand-feed them yourself. Another way to see the dolphins that have put Monkey Mia on the map is to join one of the cruises that travel the waters of Shark Bay and watch them in their natural habitat and you will see other marine species along the way as well. There are a variety of cruises that all ages can enjoy such as fishing charters, diving and snorkelling adventures, wildlife cruises, and yacht charters.
The only accommodation in Monkey Mia is within the Monkey Mia resort or you can choose to check into one of the accommodation establishments located in the nearby town of Denham. Here you will find a variety of accommodations ranging from resorts, self-contained apartments, hotels, motels, caravan parks, lodges, and holiday homes. There are some wonderful places to stay that will be the perfect haven to come home to at the end of the day. Denham serves all of Shark Bay and Monkey Mia with a range of facilities such as restaurants, shops, cafes, nightspots, and plenty of entertainment. Enjoy the beautiful foreshore parklands and pack a picnic for the day or laze on one of the pristine beaches with the family!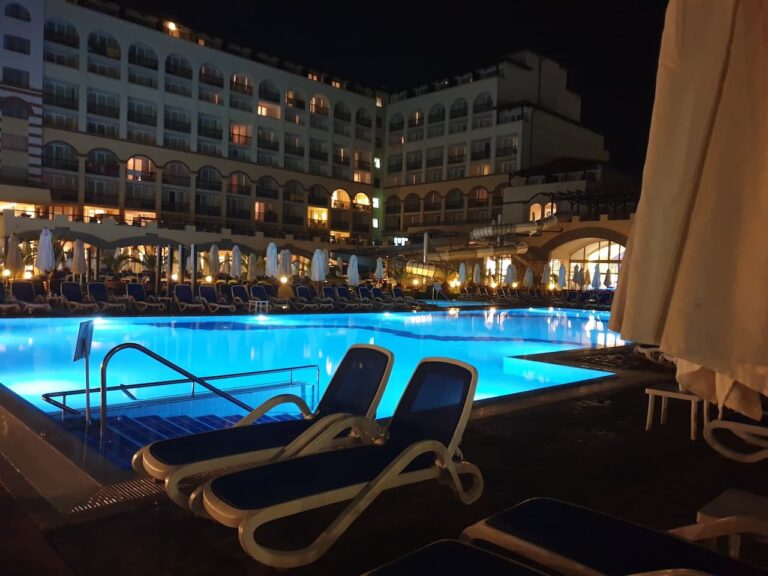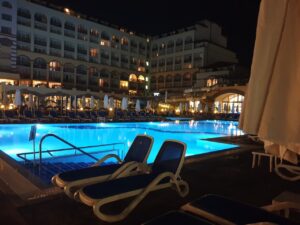 There is just so much to do when visiting Monkey Mia, from camel trek rides along the beach to kayaking the still waters that fringe the coastline or perhaps even joining in on one of the four-wheel driving tours that let you discover what lies inland of Monkey Mia and take you to beautiful National Parks. Another must-see is Ocean Park where you can watch the shark feeding and see plenty of underwater species up close and personal. There is also the Blue Lagoon Pearl Farm to wander through and see how pearl farming is actually done and even purchase your own Black Pearl for yourself.
Whether you have your own car or need to hire one or even let someone else do the driving on one of the many tours, there are some great ways to let you experience the many natural and manmade wonders that let Monkey Mia really stand out from the crowd. From wonderful dining on some of Australia's finest seafood prepared by quality chefs to luxury accommodation, an array of attractions to take in, and scenery that is hard to find anywhere else in the world, this will surely be one holiday that you will wish never had to come to an end.
Monkey Mia is a desirable destination for all occasions, with its water activities, charters, cruises, diving, fishing, famous Bottlenose Dolphins, and all of the other bonuses you can look forward to experiencing when you come here, why waste any more time in packing your bags. It is a place to relax, a place to unwind, and just forget about the outside world. In Monkey Mia you set the pace, however, slow it might be! Imagine having a holiday that is filled with adventure, excitement, relaxation, and tranquillity that is all capped off with world-class attractions… That is Monkey Mia!