Bunbury is located at the southwest end of Western Australia along the coastline and is almost completely surrounded by water. With the Indian Ocean at its doorstep, inlets, waterways and canals you can only start to imagine the endless possibilities for activities and attractions based around the water. Bunbury is a picturesque city with so much to offer from dining, shopping, entertainment, annual events, markets and a huge selection of accommodations for both business and holiday travellers alike.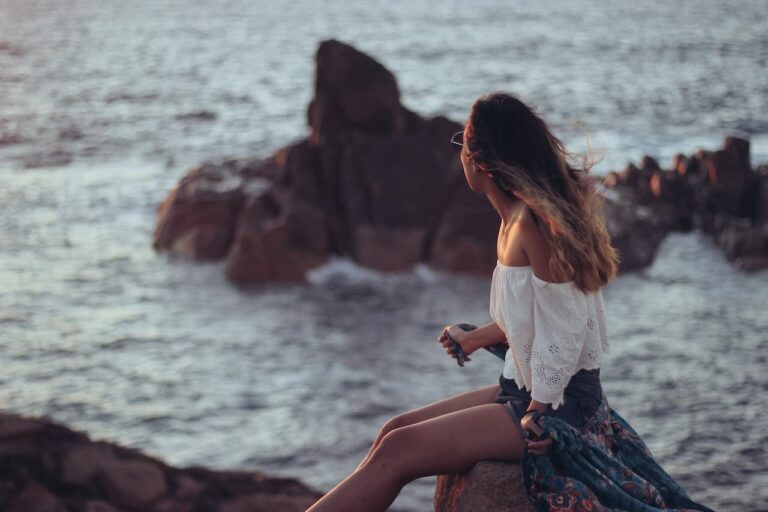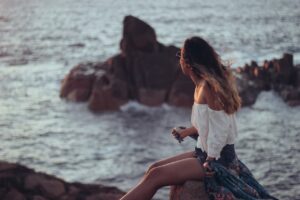 If you are someone who loves to go scuba diving, fishing, sailing and snorkelling or just love to spend time out on the water Bunbury is the place for you. You can go whale watching, dolphin spotting, swim with wild bottlenose dolphins and enjoy some of the best fishing in Australia off the coast of Bunbury. From game to deep sea fishing you can reel in some of the best catches of your life from these waters and there are sunken shipwrecks, navy boats and coral reefs just waiting to be discovered. With an array of marine species and beautiful underwater gardens to explore, a snorkelling or diving trip just has to be on the cards!
You can join a water cruise for the day and discover the highlights along the coastline or up the local waterways, go climb a mountain, take a coastal walk to the lookouts or the lighthouse or embark on a guided walk through the National Parks, forests and stunning countryside. Spring is when you will see the ground blanketed in wildflowers which is a sight to be seen as are the migrating whales. You can take a trip to Koombanna Bay to see the dolphins at the Dolphin Discovery Centre or take a leisurely stroll along the boardwalks that make their way through the mangroves where you can see birds and marine life of many kinds. There is the Big Swamp Reserve and Boardwalk and the famous Cappuccino Strip where you can enjoy a latte or dine in a variety of restaurants, bars, pubs, bistros and eateries. Take the kids down to the beach for fish and chips or take them to the skies for a hot air balloon ride while sipping champagne. There are sunset cruises, lunch and dinner cruises and mud-crabbing adventures. There is a wildlife park for the kids, playgrounds, BBQ areas and botanical gardens. Wander through caves, and museums, play a round of golf or laze by the Jetty Baths that is perfect for families with small children.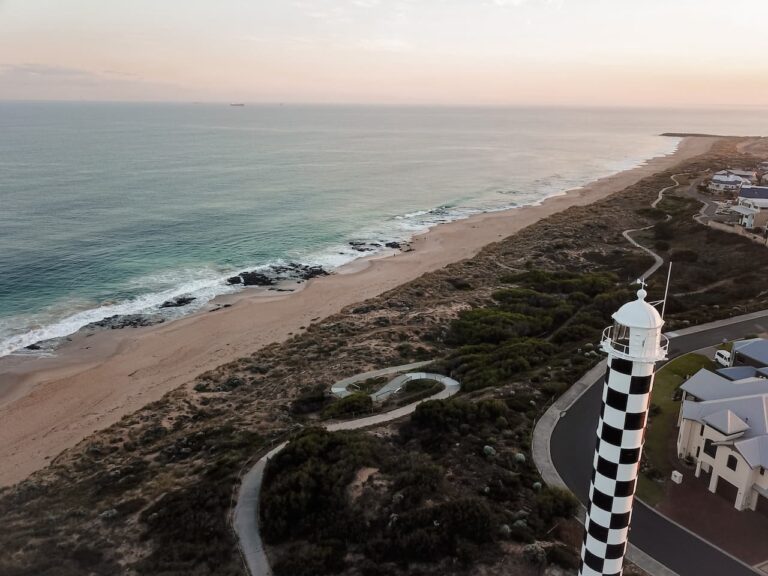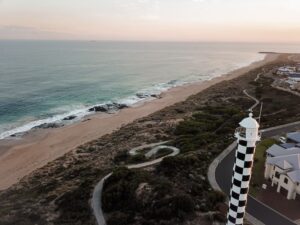 Bunbury accommodation is a place where you can hire a holiday house along the canal with water views, check into a hotel, family beachside resort or even a secluded bungalow for a romantic trip for two. There are budget hostels for travelling backpackers and luxury accommodations for anyone wishing to splash out a little. From caravan parks to penthouses and everything else in between, Bunbury serves up a variety of accommodation options for you to take a look at. From CBD locations to places down by the harbour, along the foreshore or a quaint B&B in the countryside, take your pick!
From where ever you do decide to stay in Bunbury, Western Australia you will never be far from the shopping precincts, dining options, beautiful beaches and range of activities and other attractions that Bunbury offers. Bunbury is where the dolphins come to play so why don't you? Families, honeymooners, business travellers, backpackers and anyone looking for the perfect weekend escape, can really relax in style and enjoy all of the things you would come to expect from a large city without the hustle and bustle.
Important Travel Information for Bunbury: