Based along the beautiful Swan River is the city of Perth in Western Australia that boasts everything from shopping, entertainment, festivals, beaches, famous attractions and activities galore. You can make this your number one holiday destination as there are just so many wonderful things to see and do all throughout the year. You can get outdoors and experience the many parklands, pristine beaches and warm ocean waters, visit neighbouring Rottnest Island or wander the interesting streets where you will find laneways that are packed with boutiques, cafes, restaurants, bars and markets.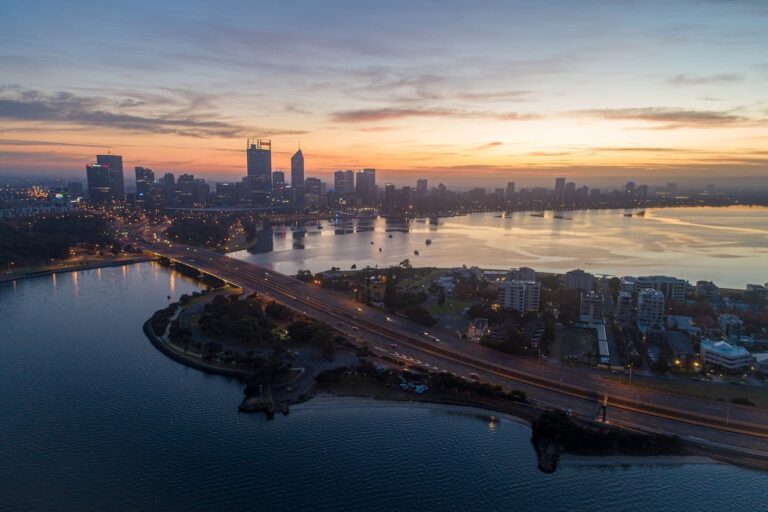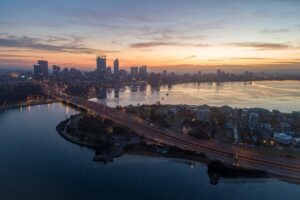 Perth is a city that is alive and buzzing, with entertainment and fun to be had by all! There are great nightspots to frequent if you wish to have some fun after sunset, and some of the country's finest eateries and places to dine can be right on your doorstep in places like Fremantle and Mandurah, with mouth-watering delights to sample. Enjoy some retail therapy along King Street or browse through one of the thousands of retail stores and fashion houses in the city or take a walk down to the river where there are plenty more attractions for you to see. There are river cruises for those special times when you want to spoil your loved one and secluded beaches where you can enjoy a private picnic for two! The sun-kissed beaches are some of the best in the world where you can go surfing, swimming, windsurfing and more and with many charters leaving every day for the open waters you can enjoy scuba diving, fishing and snorkelling all year round.
There is an endless list of Perth accommodation that you can select from when holidaying in Perth from hostel accommodation that is great for the travelling backpackers or anyone who is looking for budget accommodation right through to luxury five-star villas and penthouses for anyone wishing to splash out. Also included in the list of accommodation places are caravan parks, holiday parks, self-contained apartments, beautiful resorts, studio apartments, hotels, motels, bed and breakfasts and holiday homes. No matter what your budget or what your taste maybe you will find the perfect home away from home for your vacation in Perth.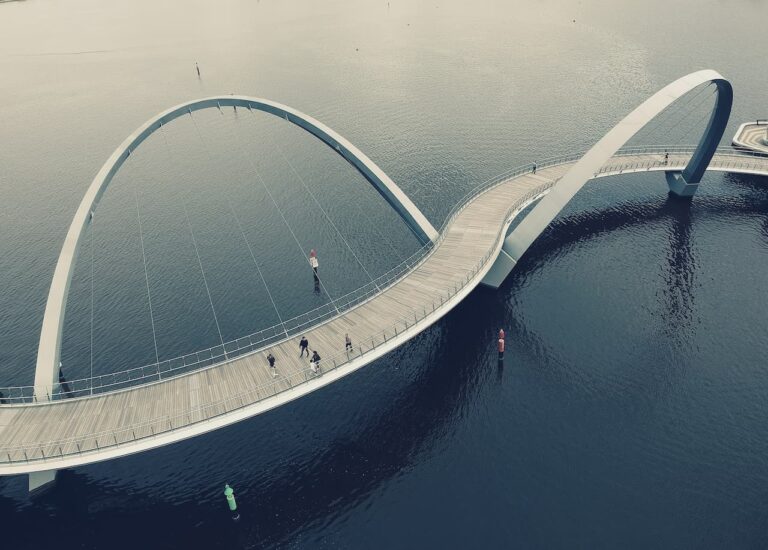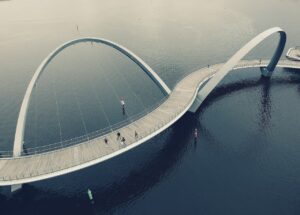 Perth is a city with everything, from indoor entertainment to outdoor fun-filled excitement. It is here that you plan a relaxing holiday in the sun filled with nothing but rest, relaxation and rejuvenation or look forward to a holiday filled with adventure, sights, delights and jam-packed days. The mind goes crazy when you think about all that you can do in Perth, at any time of day or night and any time of year. From a tree-top walk through Kings Park to jumping on a ferry and travelling to the south of Perth for a breathtaking shot of the city skyscrapers or wandering through botanical gardens, enjoying a pampering session at a day spa or embarking on wild adventures such as horse riding, four-wheel driving, sky diving or deep sea fishing, anything is possible in Perth.
Take in the art galleries that line the streets and laneways, visit Bells Tower, The Perth Mint, His Majesty's Theatre or even the Gallery of Western Australia. You can catch a show at the entertainment centres or ride the ferry to Rottnest Island to see its sights. There are attractions for the kids such as wildlife parks, playgrounds, mini golf and water sports, so no matter what your age or what you are looking to do, Perth will have something to entertain you. Pack your bags and discover one of the best cities in Australia, Perth will amaze you with its many treasures waiting for you to enjoy.