Best 4×4 Camping Spots in Western Australia
Camping in Australia is among the best in the world. What's fascinating is that many of the "top spots" mentioned by those who have traveled around Australia may be located in Western Australia.
There are many beautiful spots to visit in the west, from sandy beaches and clear water to breathtaking red rock canyons and rushing rivers.
This thread is for you if you're exclusively interested in 4WD trails. As you may have guessed, we are great fans of 4WD camping in WA, and we like locations that need higher ground clearance and better driving skills than those of 2WD vehicles.
Thomas River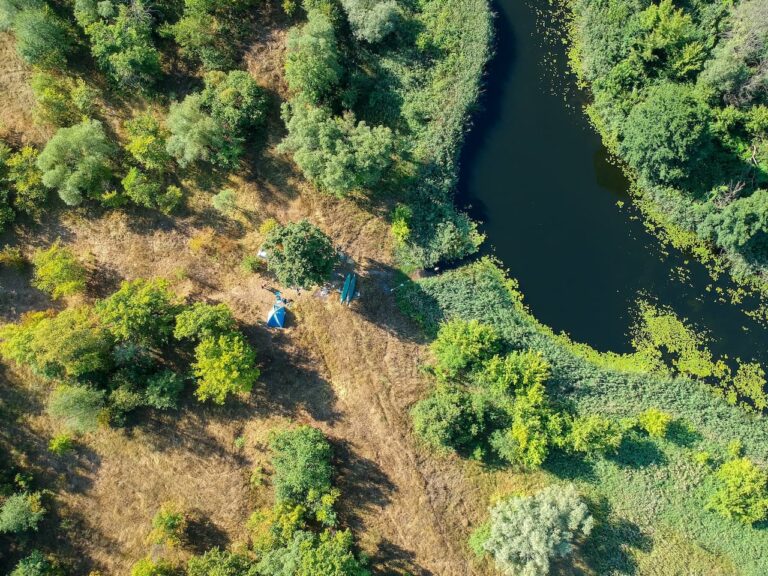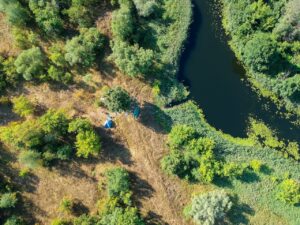 The Thomas River begins its journey 122 kilometers east of Esperance, on Australia's southern coast. Cape Arid National Park is a serene destination with two campgrounds and some of Australia's whitest beaches.
The Department of Parks and Wildlife (DPAW) maintains a campsite near the peak. Alternately, the Thomas River is not far from the shire-maintained campsites. 
Each of the DPAW-managed locations offers something unique. All are reachable by 2WD vehicles (the route is gravel), and their various sizes make them suitable for everything from tents to large caravans.
The major beach is accessible by 4WD; from there, it's just 30 kilometers to Mount Arid in the east. There are a few rocky headlands to navigate around, but with the appropriate tire pressure and tide monitoring, getting there is a breeze.
Big and Little Tagon, two beautiful beaches, are located to the south. Both Big Tagon and Little Tagon are accessible via foot or four-wheel drive. Finding your own little stretch of beach and unwinding here is a must.
Dwellingup
Dwellingup is one of our favorite WA camping spots since it's only a little over an hour's drive from Perth. There are more outdoor activities here than you can shake a stick at, and they're all available year-round.
Recreational activities on the Murray River include fishing, swimming, white river rafting, canoeing, bird viewing, and just plain chilling out. 
Dwellingup is on both the Bibbulmun Hiking Track and the Munda Biddi Bike Trail. Besides the freshly installed adventure ropes course, the region is rife with 4WD trails.
You won't have enough time to explore all of the great camping spots and the abundance of streams, rivers, and creeks that are perfect for kids to splash about in.
The Department of Biodiversity, Conservation, and Attractions (DBCA, formerly DPAW) oversees a wide variety of camping areas, the majority of which are located inside the Lane Poole Reserve.
Although Nanga Mills is still first-come, first-serve, most campsites need advanced online reservations. There are both tiny, private sites and huge, public ones. The campsites are great for tents, RVs, and everything in between.
Waychinicup National Park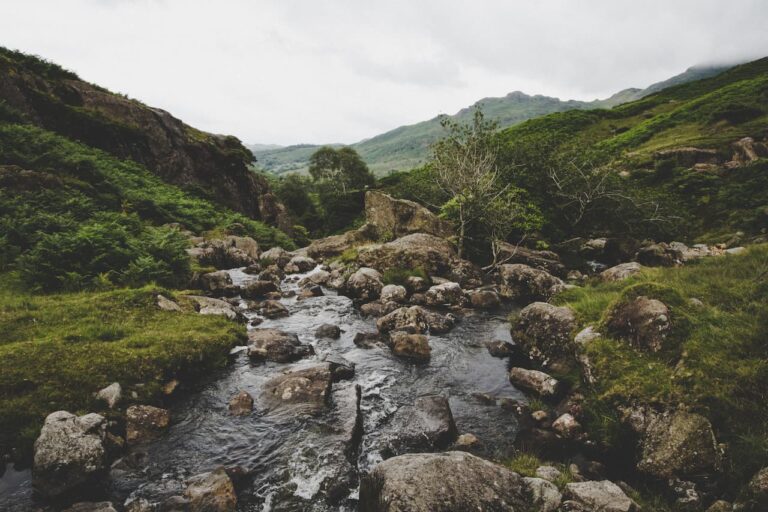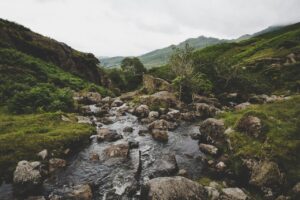 Waychinicup is a lovely and unusual spot around 70 kilometers northeast of Albany, where you may see a wide variety of stunning creatures. It's a beautiful natural inlet near the coast where a river enters the sea. The forest and gardens are beautiful, it's definitely something we recommend seeing.
Huge waves and surf pound the rocks at the southern coast's entrance, creating a hostile environment. Relax and drift off to sleep to the soothing sound of the ocean.
Sites are modest, and many campgrounds discourage parking near your tent. The 4WD paths along Cheynes Beach and in the Waychinicup National Park are fantastic, as are the fishing opportunities.
This is a fantastic campground if you have any interest in animals. Amazing birds abound, as do large lizards, quendas, and possums after dark. A large python lay in wait for its next prey right in front of us.
We lounged around for hours, seeing the fantastic local fauna. The Waychinicup campsites are easily accessible without a four-wheel-drive vehicle.
Waroona Dam (Lake Navarino)
Dams in Washington State serve several purposes, including providing water for agriculture and recreation. Waroona is conveniently located near Perth, making it a great weekend getaway destination.
It's quite scenic, and there are a variety of camping options close to the dam. This is a fantastic resource for anybody looking to go lake camping in Washington.
The two names, Waroona Dam and Lake Navarino are really synonyms. Aside from water skiing, other popular activities include freshwater fishing, 4WD trails, and simply sitting back and taking in the scenery.
Caravans and buses can get in, but if you want to drive right up to the Dam's brink, you'll need a vehicle with higher ground clearance, such as a 4WD.
At Lake Navarino Holiday Park, you may choose between a powered site with two people for $38 or an unpowered site for $16. The area around Waroona Dam is not protected by the National Park Service. Unfortunately, camping around lakes is no longer allowed.
Yeagarup
To put it simply, the Pemberton region is enchanted. Long stretches of towering karri trees may be seen for miles, and many of these trees follow the Warren River all the way to the ocean at Yeagarup. 
Only 4WD vehicles are permitted, and only with extremely low tire pressure, as this is the only way to return up the dunes.
The journey into Yeagarup takes about an hour and ends as you descend a dune onto the beach. The length of this beach is so great that a trip of 15 kilometers in each direction is possible by car. You are free to set up a tent anywhere on the beach or in the designated zones.
As the wind may be rather strong, it's preferable to choose a sheltered area, such as behind a sand dune or near one of the rivers. The beach's state varies greatly throughout the year, so keep that in mind.
Many 4×4 vehicles have been damaged or destroyed while attempting to ford the Warren River. 
First, you should walk the crossing, and then you should lower your tire pressure to 15 psi. Last, you should cross close to where the water runs out into the ocean. Having a backup car is a good idea since the sand may be quite forgiving.
Yeagarup's salmon fishing is well-known for a good cause. Callcup Hill, one of Australia's largest dunes, is only one of several attractions in the neighborhood.
Sandy Cape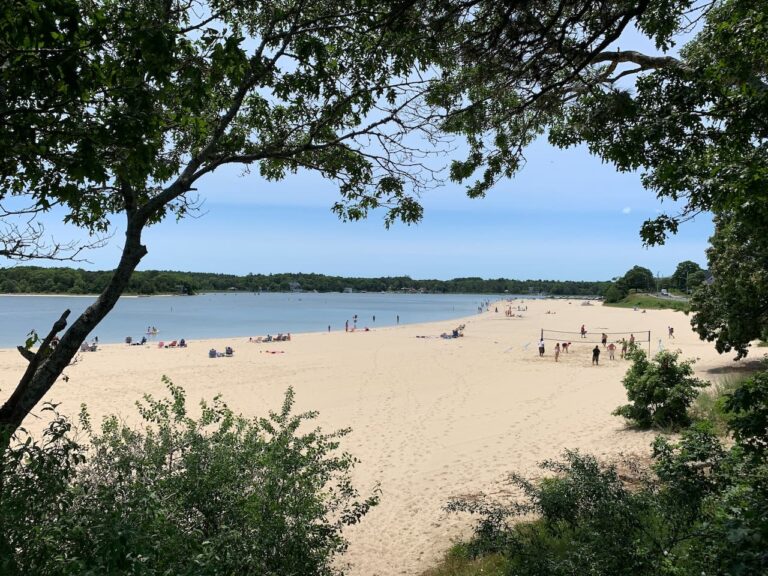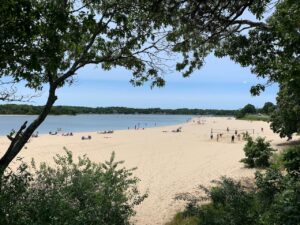 North of Perth, Sandy Cape is the only place where you may legally camp on the beach without staying in a caravan park. Several kilometers of shoreline to the north and south of the main campground are frequented by visitors. 
Access to the majority of the campground is adequate for RVs, motorhomes, and even buses. Further north or south, however, the routes become sandy, narrow, and mushy, necessitating a 4WD vehicle. There aren't many nicer 4WD camping spots in WA than this one.
You may go diving or fishing since there is an abundance of beautiful coral to explore. Two people and two children can camp for $20 per night at a single site, with an additional $3 per night and $2 per night for each additional adult and kid. 
There are a few restrooms dotted about the area, as well as a dump station and water fountains that aren't suitable for drinking. A pass to the National Park Service is not needed. When it comes to camping in Washington, Sandy Cape is a top destination.
Little Bay, Horrocks
Horrocks is a small town located five and a half hours north-west of Perth. Little Bay is a sheltered beach with three modest camp spots, perfect for those who travel light. You'll need 4WD and to lower your tire pressure to visit this campsite.
Since the shire manages this campsite, prices are low, and restrictions are relaxed. There are a few spotless, new outhouses at this campground, and superb fishing is everywhere.
There's an extremely steep dune beyond the campers with a rope to climb if you need to burn off some steam. The ascent to the summit of the dune is at least ten times longer than the descent, but the view from there is well worth the effort.
Jarrahdene
Margaret River is widely regarded as one of Australia's finest destinations. It's home to some of the world's best surf breaks, stunning caverns, delicious cuisine, and fresh, flavorful ingredients. It's situated in a picturesque woodland and looks really stunning.
Until recently, there wasn't a whole lot of space for tent camping outside of designated Caravan parks. The DBCA's newest campground, Jarrahdene, is located deep in the woods and is a wonderful spot to spend the night.
All reservations must be made in advance through the website. It offers a wide variety of campsite sizes, clean restrooms, and a well-equipped kitchen.
Each adult pays $11 per night to camp. Several fantastic 4WD trails may be found nearby. It's about halfway between the stingray-filled Hamelin Bay and Margaret River. A valid park pass is not necessary.
Conclusion
If you drive down the western coast of the country, you will find that the shoreline is dotted with long sections of untouched beaches that are kissed by turquoise waves.
Campers on road trips are often restricted in where they are permitted to set up their tents on the beach in order to preserve the natural beauty of our coastline.
However, there are a few locations in the state of Western Australia (WA) in which kind-hearted residents, shires, and government organizations have made it not only possible but also legal for you to pitch up camp with a view of the ocean.
Western Australia is replete with fantastic camping spots like those we've shown you. If you haven't tented here yet, you're missing out. There are beaches, gorges, rivers, and national parks, all within driving distance. So, what are you waiting for?