Camping and caravan enthusiasts will find Western Australia to be paradise. We're lucky to live in a region with a wealth of potential vacation spots that can satisfy campers and caravanders of varying interests and budgets.
Perth's convenient location means that you may easily spend a weekend exploring other parts of Western Australia.
Camping in a caravan park is a great way to ease into the experience. They are neat and tidy, with toilet buildings and camp kitchens, and in some cases, even tennis courts, jumping pillows, and bicycles for rent.
That everyone, including parents and children, has a good time is a goal of these many alternatives. The RV park is a safe place for them to explore.
Some of the best places in Western Australia for camping and caravanning are included here.
Moore River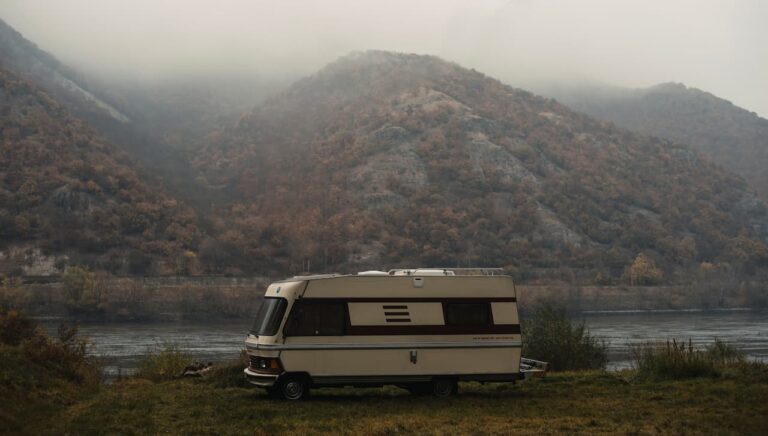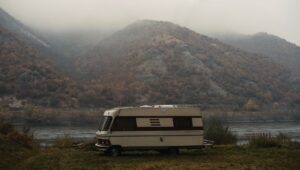 The Moore River area to the north of Perth is a popular destination for weekend camping and caravaning trips.
The Guilderton Caravan Park, located at the mouth of the Moore River, is widely regarded as one of the best WA has to offer in terms of fully serviced caravan parks. Staying here is ideal if you plan on exploring the city.
The park has nice features, including clean bathrooms, helpful staff, and a handy location. Spending time sandboarding down the tall white dunes or swimming in the river on hot days will make the time fly by.
Just 100 kilometers from Perth, Guilderton serves as an excellent home base from which to discover this vibrant and attractive area.
Just an hour's drive up the road is the Pinnacles, Nambung National Park's iconic limestone structures. Several boarding and 4WD trips let you explore the sand dunes in and around Lancelin.
Denmark Ocean Beach Caravan Park
Our southernmost point, Denmark, is a stunning location. It's a 4.5-hour journey from Perth, but it's well worth it, even if you have to bring the kids.
Located eight kilometers from Denmark, the caravan park is tucked between the coastal bushland, Ocean Beach, and the tranquil waters of the Denmark inlet. The camping sites are spacious and have lush lawns that are well cared after.
The restroom facilities, including the shower rooms, are immaculate. They are cleaned multiple times a day, and even during peak times, there is rarely a wait for a shower, and there is always plenty of hot water. The camp kitchen is spacious and fully stocked.
Bring your kids' bikes and scooters to go around the park's cemented roadways. There are pedal go-karts for rent. The park features tennis courts, mini golf, and a huge bouncy pillow to keep the youngsters busy.
The south coast of our country is stunning, but remember that bad weather can strike at any time of the year. Winter accessories should never be left behind… just in case.
Approximately two kilometers from the campground lies Ocean Beach. Beginner surfers will love this beach. You can rent boards if you need them.
This wave has been consistently ranked among Western Australia's top five beginner surf breakers because of its length and reliability. You and the kids would have a blast learning to surf at this beach.
Boddington Caravan Park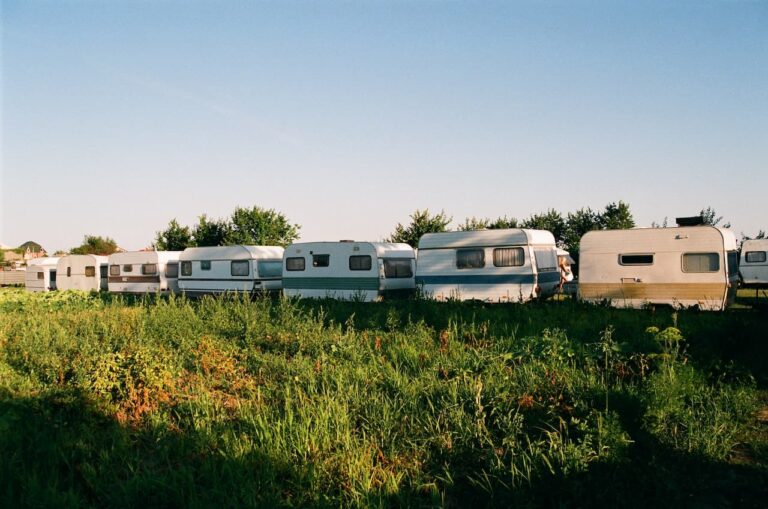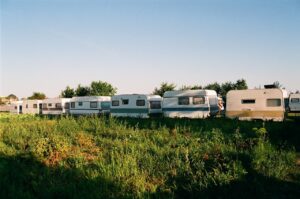 Boddington Caravan Park, located on the banks of the Hotham River, is a perfect place to stay if you want to get away from the hustle and bustle of the city but are still within an hour's drive of Perth or Mandurah. 
The park is conveniently located near several restaurants, convenience stores, grocery stores, and even an arts and crafts center in Boddington.
The park's front desk can arrange excursions to Australia's largest gold mine, which is located in Boddington. It's only a half-hour drive from the park to the historic Quindanning Inne, another popular stop for vacationers.
Cervantes
Cervantes, a sleepy fishing village on Western Australia's Coral Coast, makes for a fantastic weekend getaway thanks to its location on the Indian Ocean.
Powered camping and van sites at the recently renovated RAC Cervantes Holiday Park start at $38 per night, and guests have access to a variety of shared amenities like bathrooms, laundromats, campers' kitchens, and grilling areas.
There are a number of boat ramps and fishing spots in close proximity to the park. The Seashells Café serves meals and has a small convenience store available for everyday shopping.
The surrounding fishing destinations of Hangover Bay and Kangaroo Point are well-known among anglers. If you're a fan of seafood, a trip to Western Australia's Indian Ocean Rock Lobster Factory, the species' native habitat, is a no-brainer.
You can't miss lunch at Seashells Cafe because it's right on the beach. The stromatolites at Lake Thetis are incredibly old, stretching back millions of years.
There is a wide variety of fascinating marine life in the area. The beautiful Jurien Bay and Marine Park are only a quarter-hour drive from Cervantes.
A vast limestone reef system runs along the beach, creating a shallow lagoon that is home to Australian sea lions, dolphins, and dozens of kinds of fish thanks to the warm Leeuwin waves.
Jurien Bay Tourist Park
Two hours is all it takes to go to Jurien Bay from Perth. There is a beachfront playground, a cafe, and a jetty, all within walking distance of the caravan site. Get out your rod and reel and see if you can reel in a tailor, herring, or squid from the shore or pier.
Although the RV park's plots include grass, the temperature, and soil can make them seem sandy during high season.
Put up some shade cloth so the youngsters don't trample the sand right in front of your tent. The shade fabric is permeable to sand and will not collect water as a tarp would.
Children may ride bikes and scooters around the park's combination of paved and dirt roads. Daytime fun can be had on a large bouncy pillow. There are clean restrooms and a sizable cooking area for campers to use.
There are beautiful beaches at Jurien Bay. Crystal-clear sea and pristine, white sand. I hope you have a good day fishing, swimming, and surfing.
The park serves as a convenient starting point for all of these pursuits. Alternatively, head north of Jurien to Green Head, where there is a stunning sheltered bay known as Dynamite Bay.
Henry White Oval at Yanchep National Park
The Henry White Oval is a well-designed campground that is perfect for novice campers and families, surrounded by banksia and tuart trees.
The campsite has a big group camping space, a community fire pit, and nine hard sites, as well as ten grass sites. Because there is no central water supply, you will need to bring your own.
The campsite is within Yanchep National Park, so it's only a short distance from attractions like the park's wetlands, adventure climbing courses, and animal sanctuaries. Only ten minutes away from the campsite, the calm waters of Yanchep Lagoon are ideal for swimming and protected snorkeling.
Busselton
Busselton has become famous as the vacation park center of Western Australia. In 'Busso' and the surrounding Geograph Bay Region, there are a number of well-known and beautiful camping spots perfect for a weekend getaway.
The six most well-known and well-respected are the Mandalay Holiday Resort and Tourist Park, Busselton Villas and Caravan Park, Kookaburra Caravan Park, BIG4 Beachlands Holiday Park, Amblin Holiday Park, and RAC Busselton Holiday Park.
Tourists love to visit Bussletton because it is the starting point for trips to the Margaret River area and has some of the best cafes and restaurants in the state. It also has some nice beaches.
Busselton's renowned 2-kilometer-long wooden jetty is the world's longest such structure in the southern hemisphere. There is a fantastic underwater aquatic observatory at the end of Busselton Jetty that you really must see.
‍Pilbara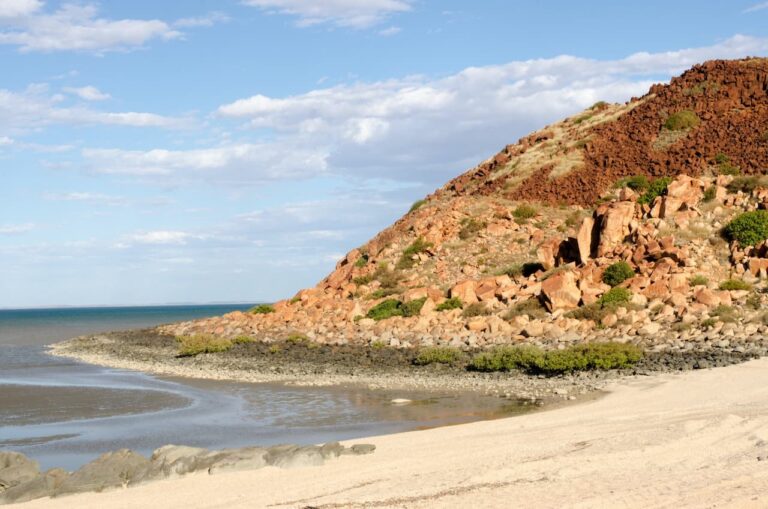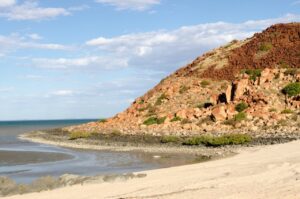 Pilbara is a hidden gem that many 4×4 and caravan enthusiasts ignore. When in the state, most caravaners head to Kimberley or Northwest Cape.
Pilbara, on the other hand, has campsites surrounded by rocky ranges and trickling streams, making it a perfect destination for adventure travelers. It's also quieter than the other two popular caravan stops in Western Australia.
Newman is a great example of a neighborhood to explore. Several natural landmarks, including Eagle Rock Pool, Punda Art Site, Hickman Meteorite Crater, and Weeli Wolli Spring, can be found in this region.
Unfortunately, getting to these places is difficult since the paths leading there are degraded and narrow, with some portions being particularly short and steep.
You should also call ahead to the places you plan to go to make sure the trails are accessible.
Mount Augustus
Mount Augustus is another great off-road caravan site in Western Australia. Being the location of the largest rock on Earth makes it a top travel destination.
Though it's twice as big as Uluru, Mount Augustus has a far lower profile. Nonetheless, the Mount Augustus Tourist Park's vast and attractive campsites ensure that any trip to the area is well worth it.
Campsites come with or without electricity, and you may pick whichever works best for you. The park also has restrooms and hot showers for your comfort.
Conclusion
Travel caravan fans will love Australia. There are several pristine areas in the country that are just waiting to be discovered by an off-road caravan. This handy guide can direct you in the direction of the top Australian off-road caravan spots of the year.
No weekend warriors or anybody searching for a quick getaway should bother with this "bucket list." Visiting most of these places may need some forethought and preparation, but the rewards will be well worth it.