The beautiful and varied landscapes of Perth and the rest of Western Australia are a joy for locals and visitors alike. Off-roading with a 4×4 vehicle gets incredibly exciting here, and not just because of the breathtaking scenery of forests, mountains, rivers, and oceans.
The area is perfect for those who want to get away from the city and go on an adventure down some ripping 4WD routes and find some hidden jewels.
Below is a list of some of the best 4WD tracks in Perth and Western Australia if you're itching to go off-road exploring this weekend.
Derby-Gibb River Road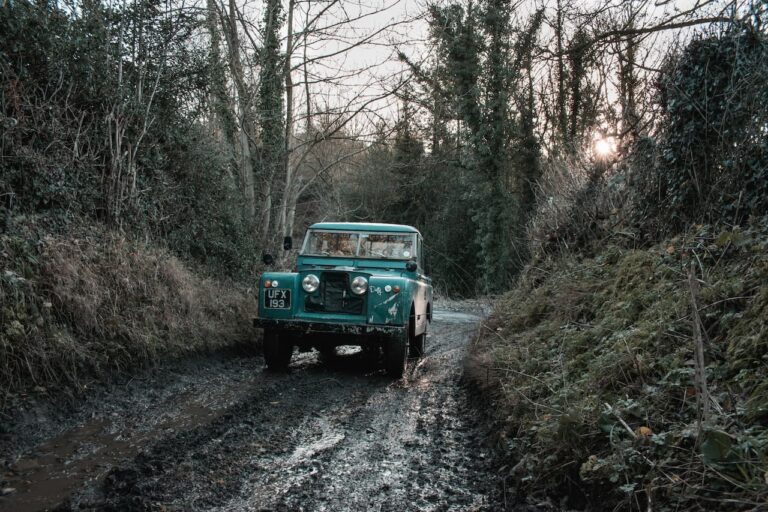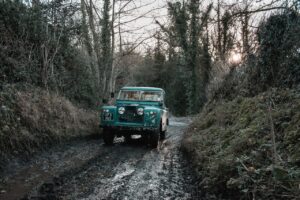 The Gibb River Road fulfills every expectation for a classic Australian outback journey. The route leaves from Derby and travels a total of 660-700 kilometers through various terrain types (including dirt, gravel, mud, and river crossings) before arriving at Kununurra.
The paths are somewhat challenging, but there are a few dangers to watch out for, such as the salt and freshwater crocodiles that live in the rivers at Durack, Pentecost, Manning, and Barnett.
May through October is the ideal season to explore this route; December through March should be avoided owing to the risk of flooding.
Lake Navarino
It takes roughly 1 hour and 20 minutes to drive from Perth to either Lake Navarino or Waroona Dam. You may enjoy canoeing, hiking, camping, and even beach fishing. The lake is beautiful, and the 4WD tracks offer fun for everyone, from complete beginners to seasoned adventurers.
Most of the 4×4 trails in this area are bordered by Scarp Road, and they span distances of tens to thirty kilometers as they wind around the dam. The far eastern side of the lake is where you'll find the more manageable trails, where you'll just need to negotiate a few minor side angles.
If you're new to off-road driving, it's important to have an experienced passenger point out obstacles like cliffs and ruts.
The western half of the map has the more difficult trails. To pass past them, your car must have locks. Large puddles, odd turns, and steep inclines are all possible.
Visit during dry weather to prevent mud flows and large holes.
3 Bears Track
Particularly appealing to me is WA's southwestern corner. The coastline between Bunbury and Augusta is replete with stunning beaches, untamed woods, and world-class surf breaks. The 3 Bears Track includes most of these features and is highly recommended. It begins outside of Dunsborough and continues south along the coast toward Yallingup.
The coast can be smooth, clear, and picture-perfect one day and rocky, rough, and amazing the next. There are always a good number of 4WDs set up in the dirt carpark, even on weekdays at the 3 Bears surf break, so named because it is located about in the middle of the track. If you need to use the restroom, these are available.
The 4WD trail isn't too challenging and can be completed by vehicles with average ground clearance. However, if this is your first time 4WDing, you should probably bring a friend along. The majority of the trail consists of packed sand, although it softens somewhat in the heat, and there are several limestone portions where you'll want to have deflated tires and select a course that won't cause you a puncture.
Mundaring Powerlines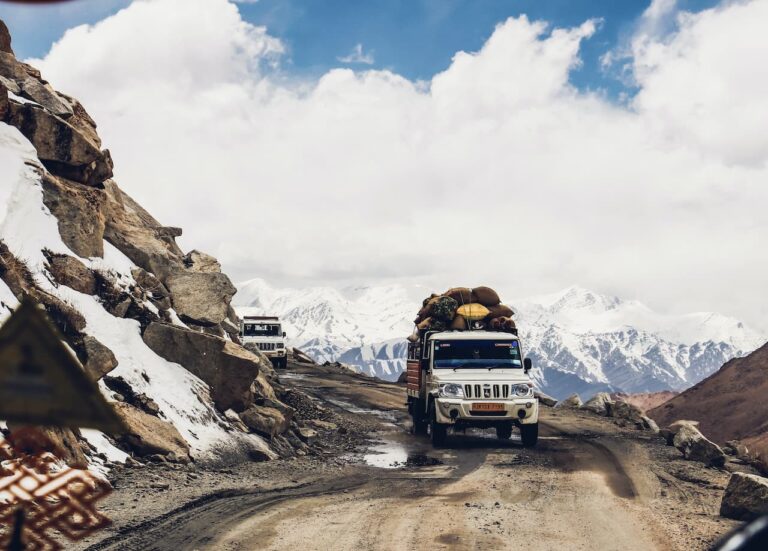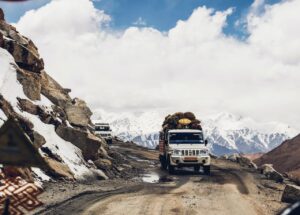 You may find the Mundaring Powerlines Track around 34 kilometers east of Perth. It's a popular course, so on long weekends, you can be one of several hundred drivers there. Be wary of getting bogged in the mud if you're driving a 4WD on this course, which is typical when it rains (although most drivers are polite enough to help you if things get hairy).
Get on the Great Eastern Highway; the Hungry Jack's and KFC at the intersection will let you know you're getting close. After reaching the end of Hodgson St, make a right onto Mundaring Weir Rd. After turning left into MccAllum Rd, you will arrive at your destination.
Kingsford Smith Mail Run
From Carnarvon to Meekatharra, travelers can follow the ancient Kingsford Smith Mail Run.
Along its roughly 800-kilometer length, the trail passes through the Gascoyne region, where attractions like Rocky Pool and the world's largest monolith, Mount Augustus, can be enjoyed.
The entire path is an easy 3–6 day hike that is mostly gravel but can get muddy during the wet season. The months of April through October are ideal for hiking this trek.
Fisheries Road, Esperance
Even the most skilled off-road drivers will find Fisheries Road to be a formidable challenge. The coastline of Esperance is connected to Condingup, Poison Creek, and Israelite Bay via this route.
Bitumen covers the first hundred or so kilometers from Esperance, while gravel covers the final thirty.
Stop at The Condingup Tavern (after the first 70 kilometers) to refuel on food and water before continuing east. You should also be prepared to use your UHF radio in the event that you become stuck and trapped for a few hours.
Big ruts, nasty bog holes, salt lakes (avoid these), and some of the worst corrugations you've ever experienced await you once you reach the 4WD track. Crossing a salt lake safely requires keeping to the main route, which is located farthest north. Otherwise, you risk sinking and becoming severely bogged down.
The water here is a concern since it lies on clay, making footing nearly impossible.
Here, familiarity with gravel roads and the correct tire pressure are crucial. However, if you do end up stuck in a salt lake, be prepared to wait a while.
Fortunately, the road's 4WD segment is often blocked after severe storms. The 4WD stretch of Fisheries Road is under the jurisdiction of the Department of Parks and Wildlife (DPaW).
Holland Track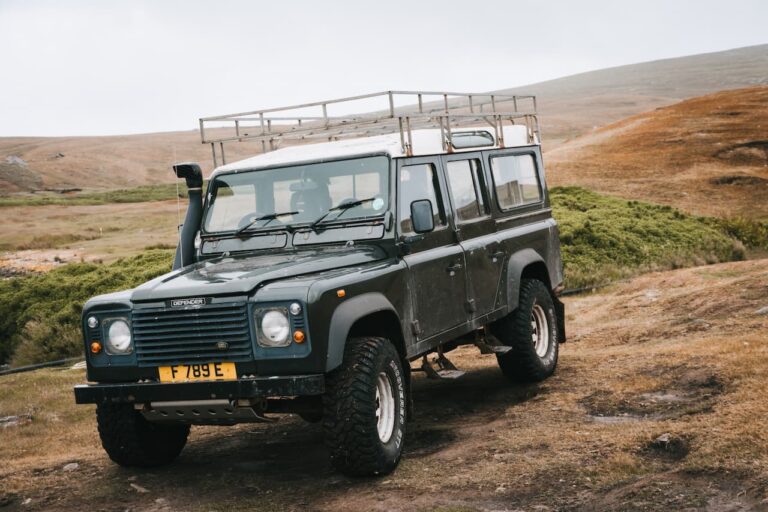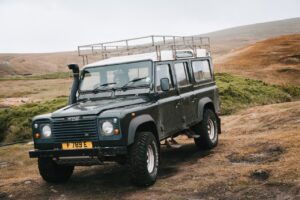 The Holland Track is an excellent route to take if you have at least three days to spare. The 4WD path leaves Hyden and winds through the gold fields till it emerges close to Coolgardie.
There's a lot of history behind this song. It was initially a cart route constructed over the course of two months to facilitate the travel of gold seekers from Albany to the goldfields. The Toyota Landcruiser Club of Western Australia maintains it, and a large number of 4WD and motorcycle owners utilize it nowadays.
There are several options for setting up camp along the trail, and materials for cooking over an open fire are plentiful. The course is simple to navigate while dry but becomes treacherous in a hurry if it rains.
The best time to hike the trail is in the spring when the water levels have dropped, but it is still cool enough to sit around a campfire and have a good time. When crossing any body of water, proceed with caution and make sure you know how deep it is.
Even with three days, you won't have much time to sightsee if you're traveling from Perth. You can make the trip in a long weekend but expect some long travel days. You must be completely self-sufficient in terms of food, water, restrooms, and recuperation gear, as there are no amenities on the circuit.
Mount Nameless
Mount Nameless's 4×4 track, which ascends to an altitude of 1,128 meters above sea level, makes it stand out as one of the best four-wheel-drive routes in Western Australia.
Tom Price is only a ten-minute drive from the town of Pilbara, where the off-road course begins. To reach Tom Price Tourist Park, travel down Mine Road and turn right into Nameless Valley Drive.
After negotiating the train tracks, take the first dirt road on the left. Keep going around until you see a road on your right leading up a hill. Drive slowly and in the low range up the mountain.
The off-road route is 6.7 kilometers (one way), and it can take anything from 15 minutes to an hour to complete due to the steep, rocky incline. Drive up Mount Nameless between May and November for the best views from the peak.
Around the Duke
Esperance has some of the best beaches in Australia. The beaches in this region are among the greatest in the country, and you won't be able to see them all in the two weeks you're here. There are several 4WD trails in the Esperance area, but some of my favorites are located to the east.
Located 90 kilometers east of Esperance, the Duke of Orleans Caravan Park has a picture-perfect setting. Numerous 4WD tracks branch off in both directions, leading to some of the world's cleanest and most picturesque beaches.
There are several 4WD routes that are rather simple and can make use of somewhat lower tire pressures. On the way back out, some routes have gentle inclines that require you to release as much air as possible.
Conclusion
Driving from Perth to Broome will take a whole day. Western Australia's stunning scenery and beaches are famous across the world and never get old.
Western Australia's extensive coastline means there are countless picturesque off-road trails for drivers of all expertise levels to enjoy. You only need to do some reading and decide. Then, get in your car and go someplace remote to make some lifelong memories.
If you want to guarantee that you have a place to unwind at the end of a long day of off-road driving, make sure that you go exploring in areas that are close to accommodations that are suitable for families and that have all of the facilities that you will require.
Grab all the essential things and hop on to the best adventure towards 4×4 tracks in WA.