Just off the coast of Albany are some of Australia's finest dive sites, where you can see sunken shipwrecks, swim through caves and tunnels, see and an abundance of marine life and awesome coral reefs and gardens. It is here that people from all over the world come to dive the bommies and get up close and personal with a large array of underwater life from whales, sea lions, manta rays, sharks, reef fish, dolphins and more.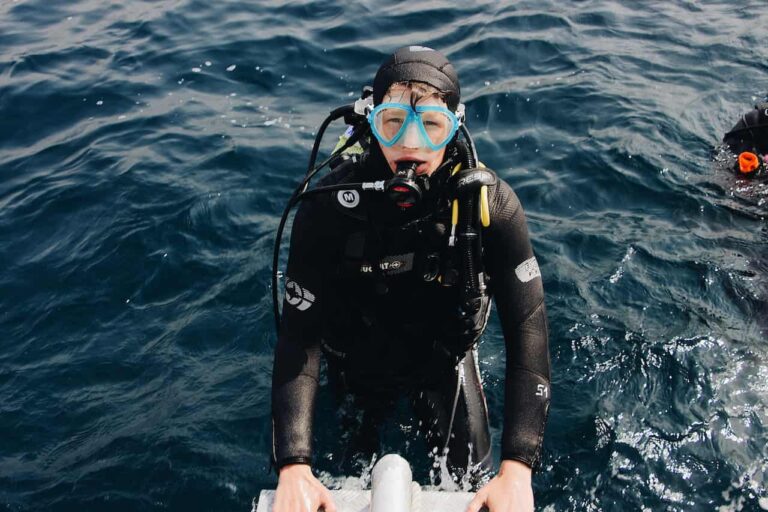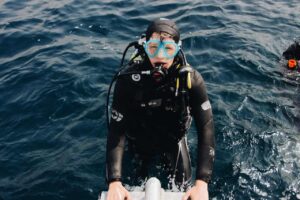 The HMAS Perth which was decommissioned and sunk to create an artificial reef is one of the most famous dive sites located just off the shore of Albany which made this a number one destination for divers across the globe to come and experience for themselves when it was sunk back in November 2001 in the pristine waters of King George Sound. Thousands of people flock to these shores each year to dive into this site and many others that dot their way along the nearby coastline. When you make your way out to the shipwreck you can go exploring and discover the inner workings of the ship for yourself as well as many other treasures along the way.
Along with the HMAS Perth for one of the dive sites in Albany, you can also see what lies beneath the water level around Mistaken Island, Coffin Island and Bremer Bay. Many Albany tour operators run daily trips to one or more of these locations for you to join if you don't have your own boat and with all of the charters and cruises organising everything from morning tea, afternoon tea, lunch and all of the equipment that you will need for a snorkel or dive you will not have to bring a thing. There is one day, overnight and extended diving charters for you to do so depending on how much time you have up your sleeve you can do as much diving off the coast of Albany as you like!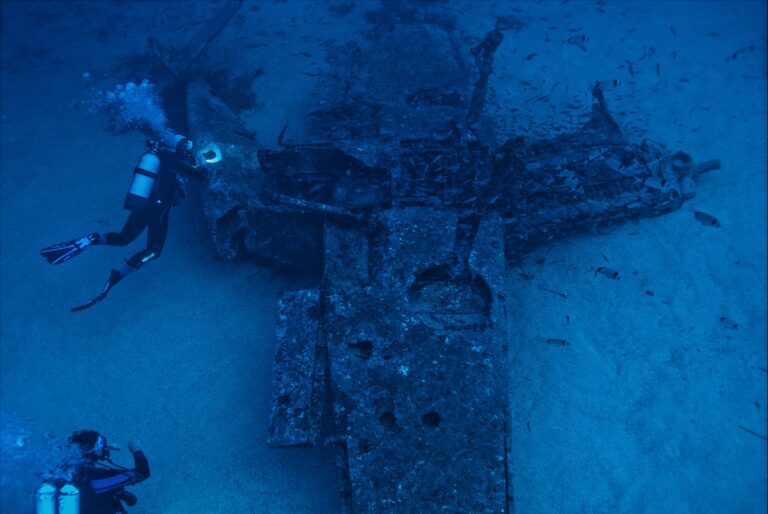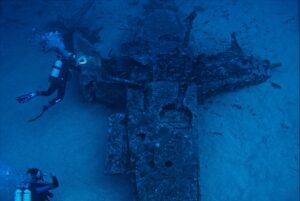 Albany is renowned for many things worldwide and its diving is just one of them with some of the world's most exotic marine life calling these waters home. You can swim with whale sharks, and sea turtles up close as well as a variety of reef fish, sharks, dolphins and whales during the months of July through to October. There are over 500 species of marine life in these waters off Albany so no matter which site you dive you will always be in for a treat to remember!
The waters of Albany are teeming with fish and marine life for you to see, with coral reef gardens with all of the colours of the rainbow coupled together with the variety of amazing sites that you can dive that all offer something new with every location, a diving experience in Albany will be one you will recommend to everyone. And the best thing is, if you don't already have your dive ticket you can either just skim across the water for a snorkelling adventure or book yourself in with one of the dive courses that will have you diving in no time at all.
Whether it is diving or snorkelling that you are after while holidaying in Albany it is something that everyone can do so you can discover a world that is so breathtaking that it will blow you away. With the variety of fish, marine life, shipwrecks and beautiful dive locations, it isn't hard to see why thousands of people come here to experience one of the main attractions that Albany has to offer… Diving!