Geraldton has many kinds of accommodation that you can select from ranging from budget accommodation to luxury five-star accommodation with all of the trimmings. You can be within walking distance of the beaches and water sports or place yourself in the heart of the town where you can be only a hop step and a jump from the array of restaurants, cafes, bars, and boutiques that you can enjoy while you are here.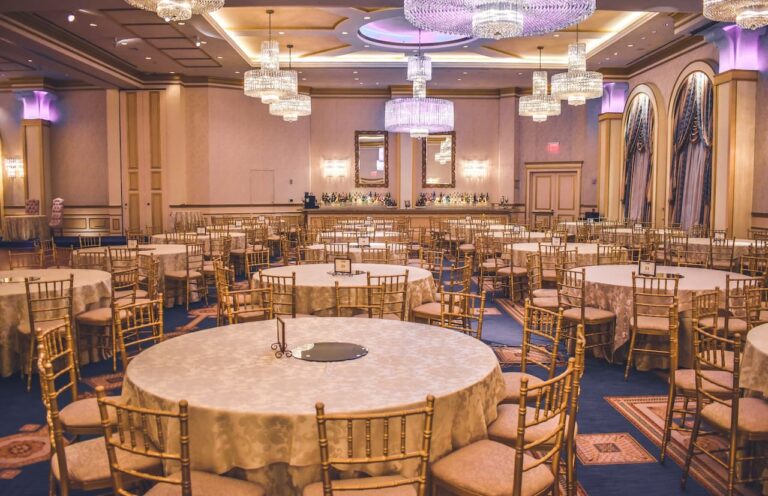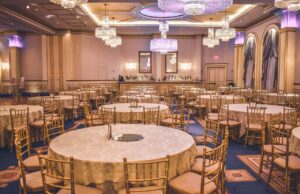 You may like to book into a resort that overlooks the ocean waters or stay at a quaint bed and breakfast in the countryside where you can wake up to the call of the birds every morning and have an array of attractions right on your doorstep to embark upon. There are self-contained apartments in the heart of the town that are great for family vacations and studio rooms for those important business trips.
Be at the doorstep of the Archipelago Islands and have the calm ocean waters that are home to an abundance of marine life and coral gardens all at your fingertips or maybe even check into one of the accommodation establishments located within the beautiful marine precinct that Geraldton is famous for. Here you can have it all, wonderful accommodation to home to every day, a selection of restaurants, cafes, bars, and shops at your doorstep as well as being at the starting point of many of the daily trips and charters that you can board while holidaying in Geraldton.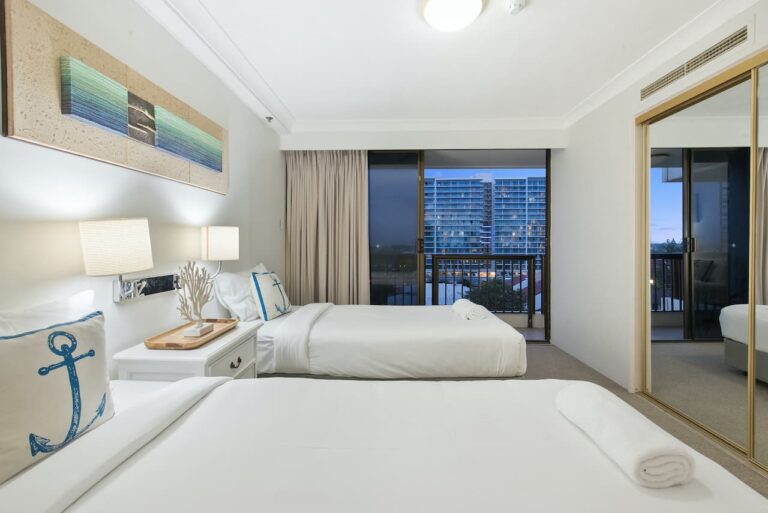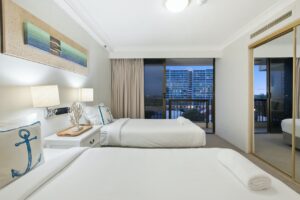 From resorts to one, two, three, or four-bedroom apartments, hotels, motels, cottages, B&Bs, farm stays and more there are plenty of places that you can book for your preferred accommodation in Geraldton. There are places that are great for family vacations like Mantra Geraldton, business trips, hostels for the travelling backpacker, and even well-placed caravan parks for anyone who is travelling around with their own campervan or motorhome for their trip. All of the caravan parks are within easy reach of all that Geraldton has to offer and you can make full use of the excellent amenities that are on site such as hot showers, toilets, laundry facilities, a tour desk, kiosk, swimming pool and you may even be lucky to have a playground for the little ones to enjoy.
You can spend a little or a lot on your holiday accommodation in Geraldton, from budget backpacker hostels that offer not only great accommodation but daily activities, professional staff, and nightly fun to luxury apartments that are perfect for something special. There are accommodation properties that provide ideal business facilities for those corporate meetings and functions and can also be the ideal place for up-and-coming special events such as family gatherings and weddings.
Geraldton is a spectacular holiday destination with plenty of accommodation to choose from and with the array of attractions and activities that you can look forward to when you come here, your holiday will be surely one to remember. So why not secure your preferred accommodation before it is too late and begin a holiday filled with adventures, excitement, natural attractions, and more?