Geraldton is by far one of the best places that you can come to for your diving experience. Whether you wish to learn or join one of the advanced diving charters, you can enjoy some of Australia's most sought-after dive sites that will be right on your doorstep when you come to this beautiful Western Australian coastal town.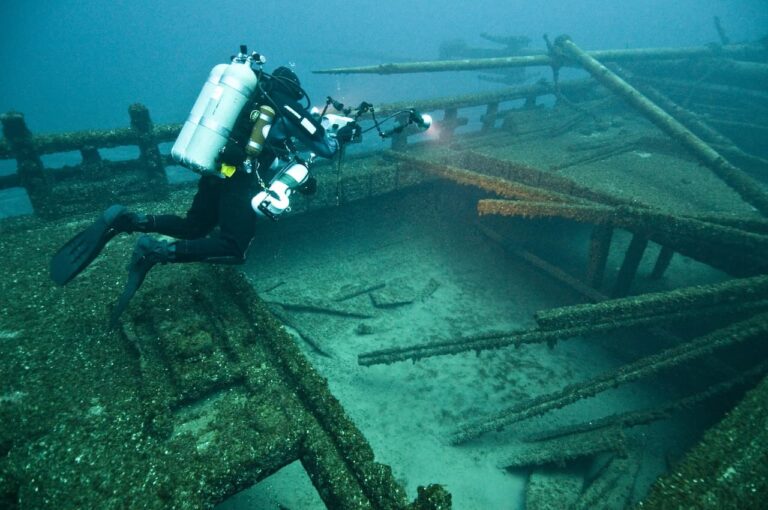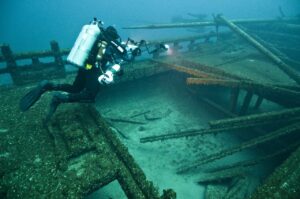 Just off the coastline of Geraldton are manmade and natural dive sites that are very easily accessible, with sites such as the famous Batavia Shipwreck and the South Tomi Shipwreck which are just two of the magnificent places you can dive while holidaying in Geraldton. There are also the 122 islands that make up Abrolhos Island just lies 70km off the coast of Geraldton where interlocking reefs, coral gardens and an array of marine life await you. It is a pristine wilderness that is just waiting for you to discover and whether it is your first time or not, you will be left in awe of this beautiful underwater world.
The Abrolhos Islands are the most southern coral reefs in the world and the water temperature is always pleasant even during winter and can sit at around 20-22 degrees with visibility to be some of the best along the coast of Western Australia. Diving and snorkelling in these waters are why so many people make their way to Geraldton each year for their holiday with beautiful coral formations, and an abundance of reef fish and marine life to see such as sea lions, dolphins, stingrays, mantra rays, dugongs and more that you can get up close and personal with.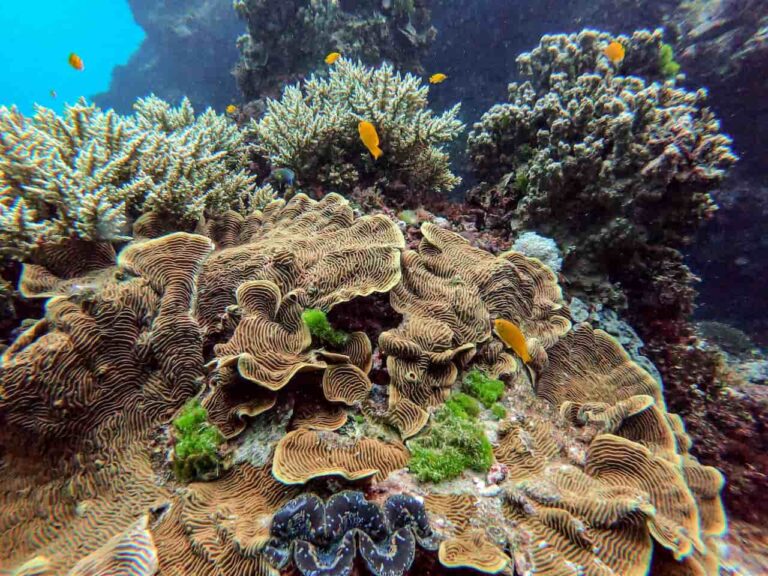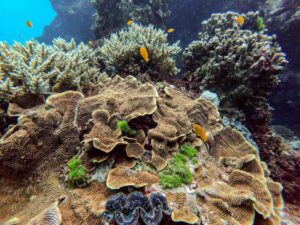 There are day trips for both snorkelling and scuba diving that you can book as well as diving charters that will go out for the night or even longer extended trips. You can spend as much time as you like exploring these ocean waters for yourself with day dives and night dives that will give a whole different perception of the reef as it comes alive at nightfall. Bring the family and let the kids snorkel until their heart is content and go diving the reefs for the day or book a diving trip for a group of friends and have everything from wonderful accommodation, private bathroom, meals, snorkelling and diving equipment and so much more all included in the one price so all you need to bring is yourself and your clothes.
There are many different dive sites that you can enjoy, from hidden gems that only the local dive crew will know about to famous shipwrecks, neighbouring reefs and islands and bommies. If you wish to obtain your diving ticket you can easily do so through a number of very qualified places in Geraldton that will have you diving these sites in no time at all. You can book a starter or beginner class for those of you who are just starting out as well as intermediate and advanced classes for anyone that would like to just refresh their skills a little.
Anyone can experience this underwater world for themselves, whether it is snorkelling or diving with a charter or in your own boat. There are boat ramps all along the foreshore of Geraldton that you can launch your boat from and many of the diving charters depart daily from the marina precinct within Geraldton. So come and discover Geraldton and all that this beautiful seaside city has to offer and experience world-class diving at its very best.