The waters that boarder the coastline of Geraldton provide some of the best fishing charters you can ever enjoy and whether you wish to travel out in your own boat or join one of the great fishing charters that leave directly from Geraldton you can pull in the catch of the day in no time at all.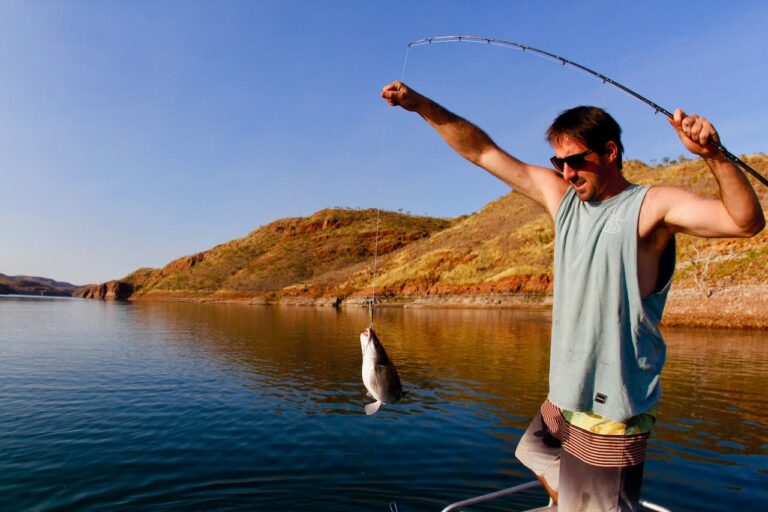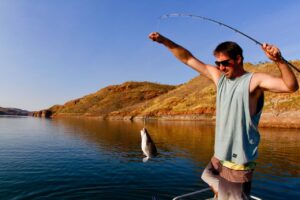 Fishing is one of the main reasons why so many tourists and travellers come to Geraldton each year to enjoy some of Australia's finest fishing that can be right on your doorstep. There are day trips to join, overnight fishing charters and extended fishing charters for the avid fisherman. The waters between Geraldton and Kalbarri are said to the fantastic and with your local guide you will be taken to some of the best-kept secrets along the coast as well as estuary fishing and creek fishing where you can snatch a great size barramundi for dinner if you want to.
You can put together a group of mates for a fishing trip to remember and book one of the life-aboard fishing charters that operate seven days a week, 12 months a year and fish until your heart is content for four, five even six days out on these ocean waters. Fish over hotspots, reefs, drop-offs, ledges and bommies and many of the fishing charters also provide scuba diving for anyone who holds diving accreditation and snorkelling. All equipment is provided and the beautiful fishing vessels can take anywhere from eight people and up. The Abrolhos Islands is the biggest draw card for Geraldton when it comes to fishing which is why many of the charters include this area in their itinerary. You can not only fish but also go surfing, and swimming and see seals, dolphins and other amazing marine animals along the way. Experience reef fishing around the Abrolhos Islands where there are reefs and coral gardens that are home to an array of reef fish, mantra rays, sharks and other underwater species.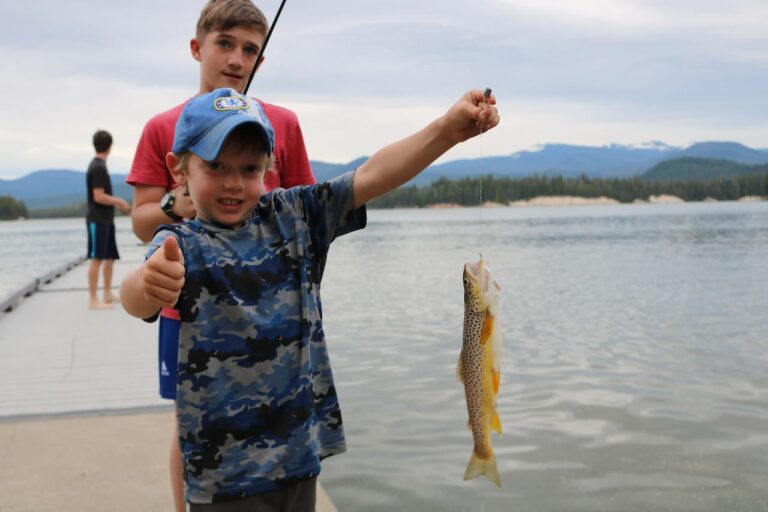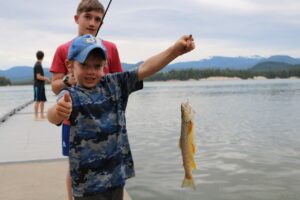 There is rock and beach fishing that you can do for yourself but for anyone looking to do some serious bottom and reef fishing then you will need to book one of the fishing charters. They operate all throughout the year, weather permitting, and will take you to nearby coral reefs, bommies and excellent fishing sites where you can catch anything from coral trout, red emperor, jewfish, snapper, coral cod and sweetlips and if you are looking for a day of tuna fishing then you have come to the right place. They are in plague proportions as is the Samson fish that run in schools. Between the months of January and April, fishing charters depart daily for mackerel season as these waters are ideal for trolling and all of the fishing charters provide everything you will need for a great day out on the water, from fishing gear and equipment to lunch and afternoon tea, all you will need to bring is a hat and sunscreen.
Joining one of the fishing charters in Geraldton will provide you with one of the best fishing experiences you will ever be a part of. From deep sea fishing, reef fishing, and trolling as well to diving, swimming and snorkelling it will be a holiday of a lifetime. You can come with friends or bring the whole family and choose from a range of tours to suit you. Day tours, two-day tours and more are all available for booking all throughout the year. So bring yourself and the rest of the crew and let the staff onboard the fishing charter vessel arrange everything else for you.