If you love scuba diving or enjoying the simple pleasure of snorkelling, then Fremantle is the perfect place for you to discover many wonderful reefs, coral gardens, sunken shipwrecks and an abundance of marine life that call these waters home. The Western Australian coastline is said to be some of the best diving in the world and just off the coast of Fremantle, you will find a small part of this.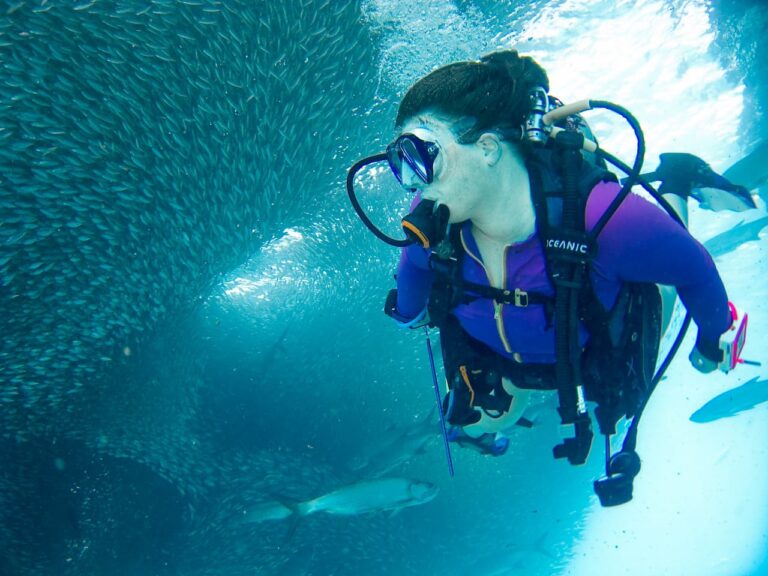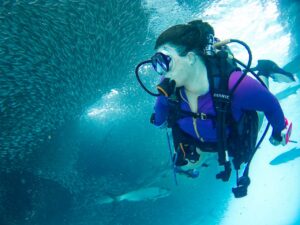 Fremantle is the main port of Perth and Western Australia so you will be based in the best starting point to experience the many great diving experiences that lie just offshore. You can easily jump onto a number of great diving and snorkelling charters right from the harbour which will take you out to some spots that only the crew and guides will know about. When booking onto a charter you will have everything taken care of, from all of your equipment for both snorkelling and scuba diving and the crew will also provide your morning tea, lunch and afternoon tea so you can keep the tank full and energised.
You can choose from a variety of diving charters from full-day cruises to overnight and live aboard charters where you can dive until your heart is content for a number of days. There are day dives and night dives for the avid diver and you will get to see an underwater world that is alive and teeming with fish, mantra rays, turtles, dolphins and whales during the whale watching seasons. All you will need to bring for the day charters is yourself and some sunscreen and for those of you who wish to stay out for longer, you will have all meals and wonderful accommodation provided to you for your comfort.
Just off the coast of Fremantle are three islands that make for a great diving experience! They include Garden Island, Rottnest Island and Carnac Island. With interlocking reefs, marine life and deep caves that are perfect for exploring you will never want to get out of the water. The strong Indian Ocean currents together with the soft rock that makes up these islands, it has, over time, created huge swim-throughs and deep crevices for beginner divers and advanced divers to see. Anyone who doesn't hold a divers license can still witness the many spectacles that lie beneath the water level by donning a snorkel and mask for themselves.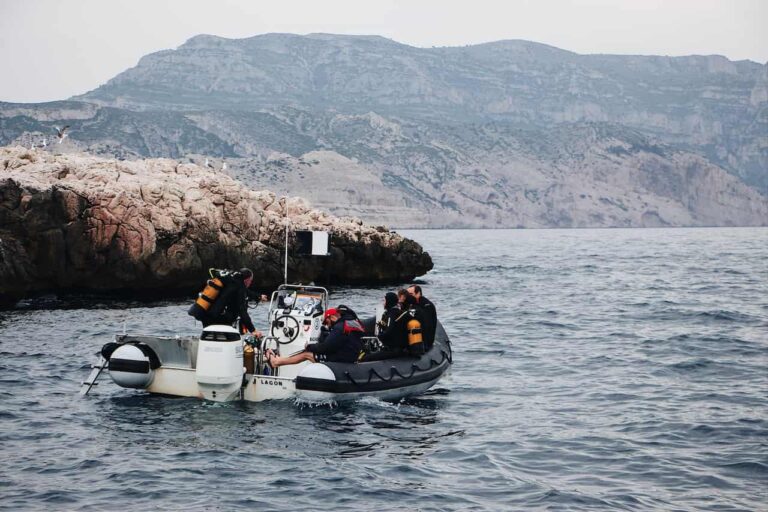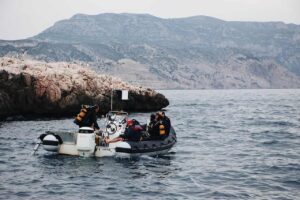 Visibility is pretty much perfect for most of the year with the best visibility being in the warmer months of summer. Swim with dolphins all year round and when autumn rolls in this also sees an influx of grey nurse sharks swarm to these waters as well as sea lions and little penguins in the region. No matter what time of year you are planning your Fremantle diving experience, there will always be something amazing to see. Dive into shipwreck graveyards where artificial reefs have formed and just enjoy an adventure out on the open waters of the Indian Ocean that you will remember for years to come.
Fremantle is one of the best places to begin your diving adventure, so if you don't already have your own boat then make sure you secure your seat on one of the excellent diving charters so that you don't miss out on this once in a lifetime experience.